2015 IS THE YEAR OF GREAT CHALLENGES

in

THE KITCHEN. NOT JUST ON TV.
In the centre of Milan Il Mercato del Duomo is opening,
it is the new Autogrill challenge to the future of the food service business.
With this project, the Group asserts its commitment to a high-quality selection of food and wine,
endorsing local produce, as well as artisan knowledge the ingredients
that have made the Belpaese a must for all food lovers.
Ancient crafts that beg to be rediscovered and a great respect for the land and the seasons.
We are waiting for you at Il Mercato del Duomo,
so you can experience the change with us.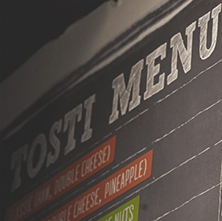 IL MERCATO DEL DUOMO IS SECOND TO NONE.
The Autogrill Group has no second thoughts about the success of its store in the heart of Milan – the group is proud of:
Its presence in 30 countries,
with 4,300 locations,
a brand portfolio of over 250 brands that are successful worldwide,
and 900 million clients served each year.