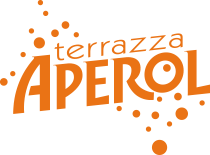 FRIENDS, TASTY FOOD

and

LOTS OF FUN.
THE MILANESE MOVIDA IS WAITING FOR YOU.
Are you eclectic and lively?
Next stop: the Terrazza Aperol, the meeting point of Milanese movida.
Unforgettable nights start here!
In this unique location you will sip
the classic Aperol Spritz and other sophisticated cocktails.
And, for lunch, you can have your favourite dish from the menu with delicious food
from international and local cuisine.
Come and join us on the Terrazza Aperol
where new trends are born, overlooking one of the most beautiful squares in Italy.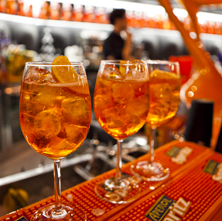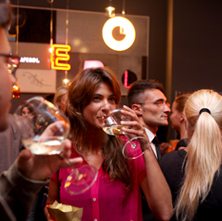 The structure starts from the bar counter and winds around the terrace: a striking fusion of design and architecture. The orange motif running through the entire premises, from the bubbles hanging from the ceiling, in imitation of the perlage of Aperol Spritz, to the orange droplet-shaped table-set and the menu.
On the stage of this exclusive location, live music performances are held by the biggest artists from the international scene, such as Ed Sheeran, Bastille, Jutty Ranx and Ace Wilder, as well as
by famous names from Italian radio and TV.
What you are waiting for? Enjoy unforgettable live music performances.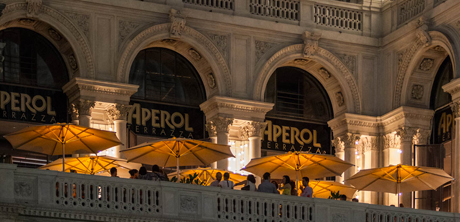 APEROL SPRITZ, AN APERITIF COCKTAIL THAT HAS BECOME A PIECE OF ART.
"A fluid in mid air": designer Antonio Piciulo used these very words to describe the most popular Italian aperitif drink, turning it into a smooth and sensual tridimensional sculpture, borealis orange in colour, just like Aperol.
TASTY FOOD, CLASSY COCKTAILS AND GOOD MUSIC!
Opened in 2012, Terrazza Aperol is the perfect location to launch new styles and trends, including music.