GIVE YOUR TABLE A WIDE CHOICE OF TYPICALLY ITALIAN PRODUCTS SATISFYING ALL TASTES.

Come to Il Mercato del Duomo, 500 square metres (indoor) where you can lose yourself amidst the fragrances and flavours of traditional products in the welcoming and lively setting of a urban market.
Discover the huge variety of pasta shapes and oils and wines from the various regions of Italy. Enjoy the wide range of Marco d'Oggiono local cured meats and cheeses in the delicatessen area. Buy some fragrant bread straight from the oven and Massimo Grazioli specialities in the bakery area.
And if you have a sweet tooth, try the temptations of our pâtisserie and chocolate offering and enjoy a moment of gastronomic indulgence.
We look forward to seeing you rediscover the tastes and techniques of the Italian tradition at Il Mercato.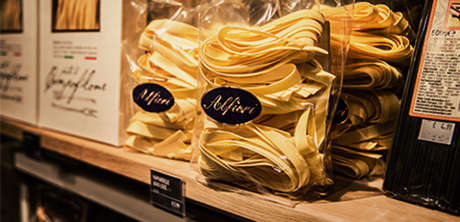 PASTA
Come and discover it at Il Mercato del Duomo
Explore the huge variety of pasta formats from traditional pasta makers across Italy: from the bronze-drawn specialities of Fabbrica della Pasta di Gragnano to the egg-based tagliatelle of Campofilone, from the pici of the Tuscan tradition to the trofie of Liguria, and from the tajarin of Piemonte to the chili-flavoured filei of Calabria.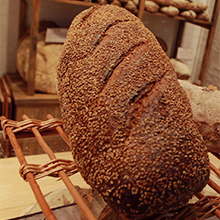 BAKERY
Come and discover it at Il Mercato del Duomo
You'll be able to relish naturally leavened (sourdough) bread straight from the oven but also specialities like Massimo Grazioli's Pan Tranvai, made exactly as the Lombard tradition dictates, with stone-ground organic flours and superior quality raisins

DELICATESSEN
Come and discover it at Il Mercato del Duomo
We've selected the finest products for people who love good food and the genuine quality of local excellence, from certified products like extravergine olive oil, Aceto Balsamico di Modena and Parmiggiano Reggiano to specialities like Marco D'Oggiono's cured meats, pesto from Liguria, and preserves and jams from long established local producers.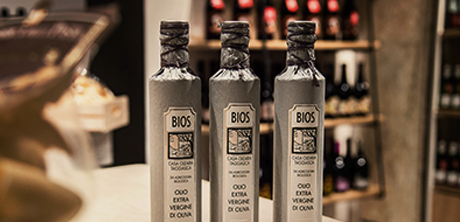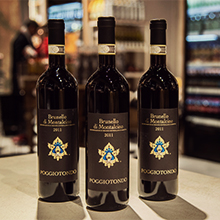 WINE STORE
Come and discover it at Il Mercato del Duomo
You can rediscover Italy's winemaking traditions and choose from amongst the finest labels from all over Italy. The Wine Store at Il Mercato has the right wines for every culinary moment: red or white, still or sparkling.

PÂTISSERIE AND CONFECTIONERY
Come and discover it at Il Mercato del Duomo
This is the soft centre of Il Mercato, where a little over-indulgence can easily happen. You can try delicious sweet specialities like cantucci, shortbread biscuits and tarts or abandon yourself to the sophisticatedly seductive flavours of chocolate-based products, in slabs, truffles and pralines.